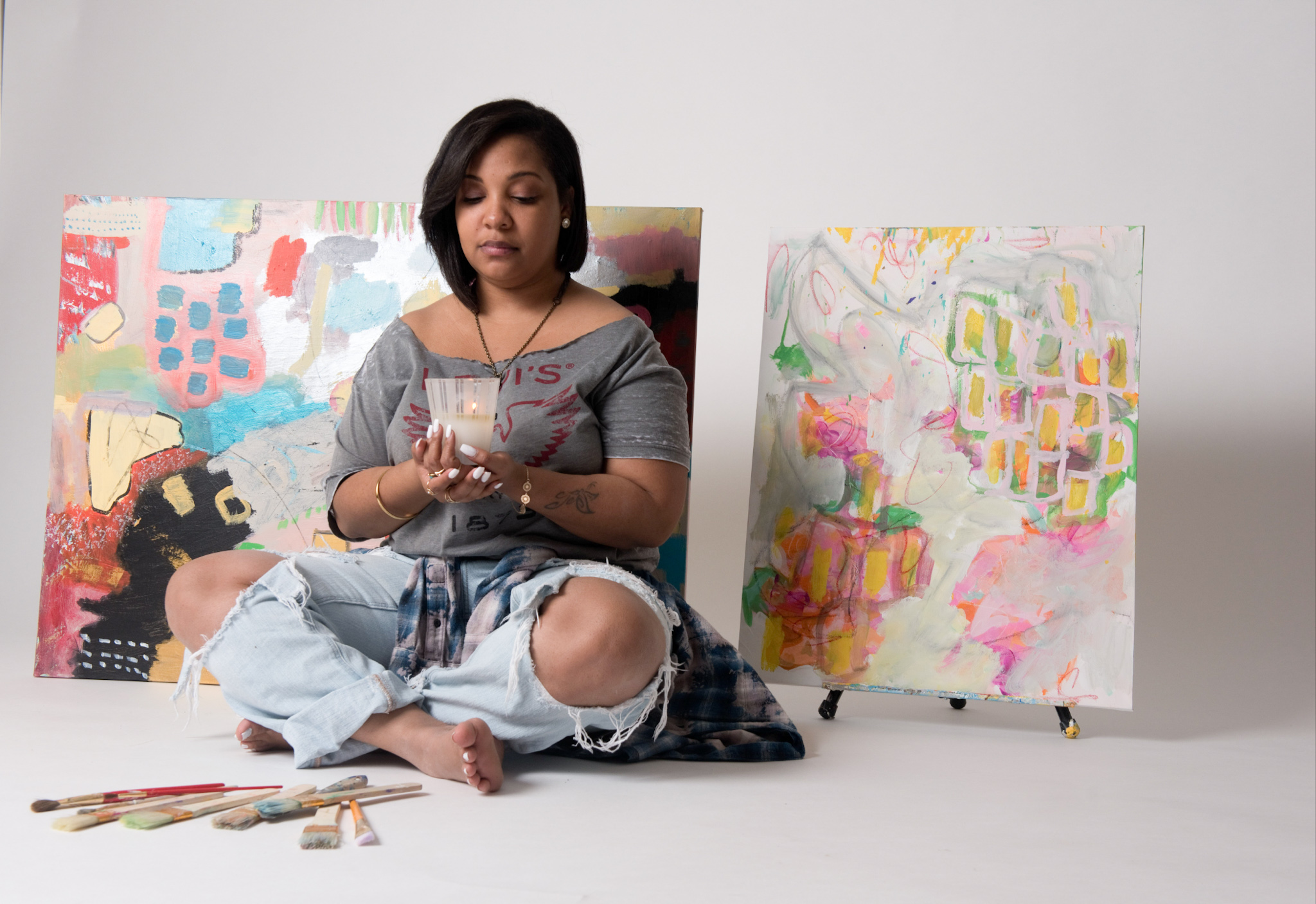 Process Painting Workshop
My process painting workshop is a tool for mindfulness and self-discovery that is facilitated in a safe, non-judgmental environment. Free from comparison and critique, we embark on a boundless journey into the unknown, with the focus placed on the experience rather than the finished product. There are no mistakes, and no painting experience is necessary. We recognize that every person is a creative being with unlimited potential and that when we show up and tap into that creativity, our unique expressions emerge naturally. While this is not art therapy in the traditional sense, the process itself can be therapeutic. Participants speak of a deeper connection to themselves and a greater acceptance of their experiences. The process is healing on many levels. Being open to growth and facing one's fears leads to joy and a sense of accomplishment.
Throughout the workshop, I demonstrate many of my personal painting techniques, while creating a large original painting from start to finish. The process is broken down into easy, bite-sized lessons that explore color theory, translucent layering, value contrast, expressive mark-making, dripping, etching, stamping, and drawing. I also offer invaluable prompts and exercises to support letting go, connecting to intuition, taming your "inner critic," becoming unstuck, and discovering your own authentic style.
This 4- hour workshop includes:
Opening Circle (Welcome & Introduction)
Irest Nirda Introduction
Irest Nirda Overview & Yoga Session
Setting Intentions & Opening Journal Prompt
Intuitive Paining Process
Show & Tell / Closing Circle
*vegan snacks, tea & most art materials included*
*Your place will be secured only once your payment has been made
My Beyond Paint workshop offers a soulful jump-start to any creative practice by inviting a whole new way of painting (and existence). Learn how to use relaxation techniques, painting, and movement as a wellness practice. Discover how to let go and have fun exploring colors, symbols, and mark making. Intuitive Painting can lead to personal insights, storytelling, and healing.
HOW TO PARTICPTE?
Workshops take place either as a public pop-up or series hosted by Lauren, or as a custom on-site workshop catered to your community that is booked by you to take place in your location.
Ready to give it a try?
Check out the Workshop Schedule
Book your own pop-up or series workshop
Still More Questions? Try here or contact Lauren